Understand how a product is manufactured. Explain the items form and manufacturing process through sketches.
Using industrial design sketching, show how the Cyborg Lord Armchair from Marcel Wanders Studio uses gas assist injection molding manufacturing. Also, discuss the significance of the entire collection. 
How is a chair manufactured? 
The term cyborg defines something that combines natural and artificial elements. Designer Marcel Wanders uses this combination as the basis for the cyborg collection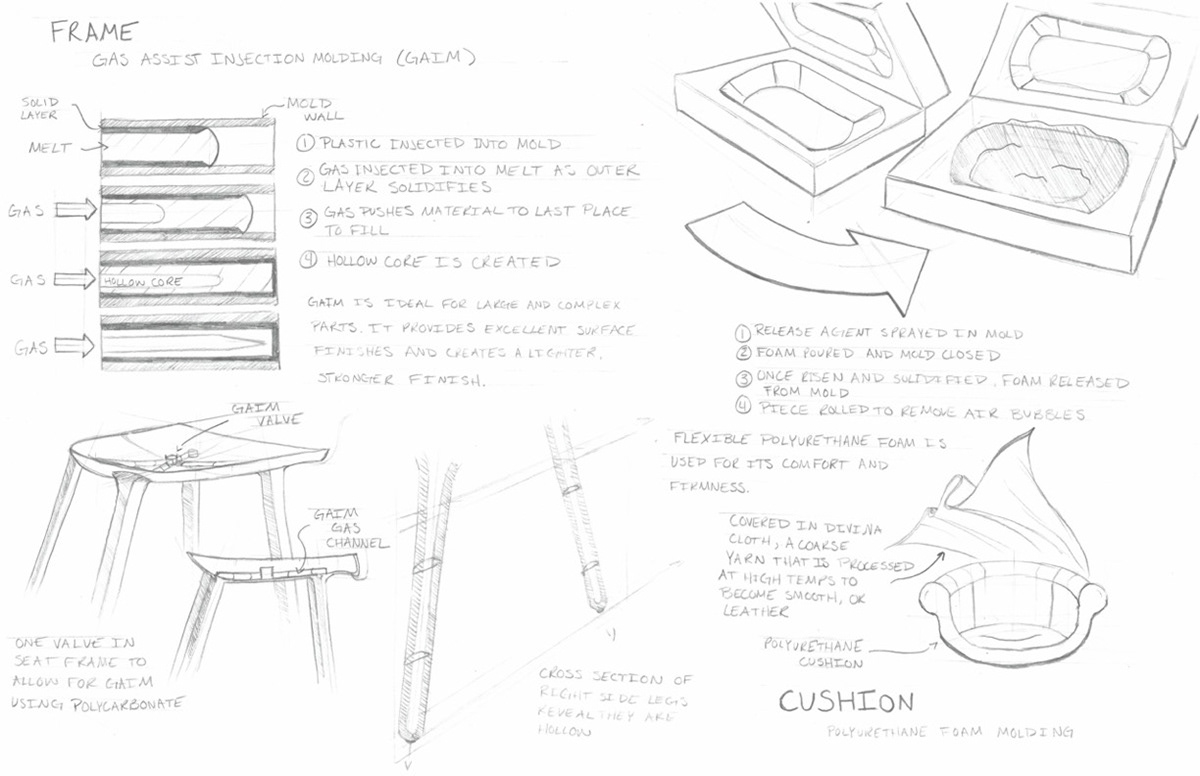 The base of the chair is created using Gas Assist Injection Molding (GAIM). GAIM is ideal for large and complex parts. It provides excellent surface finished and creates a lighter and stringer finish. 
The seat cushion is made from flexible polyurethane foam. It is covered in a Divina cloth, a course yarn that is processed at high temperatures to become smooth, or leather. 
The entire Cyborg Collection uses similar manufacturing processes, materials, and forms to create six unique chairs.