All over the world, farmland is disappearing while the world's population is increasing. How can we adapt to the reduction of farmland by making a product that maintains the amount of food needed on a smaller scale both affordably and easily?
Design an affordable and easy to assemble product that is small, maneuverable, easily maintained, sustainable, and able to grow different types of food.
Fusion 360 Designer and Drafter 
Is it possible to create a product that could help millions? 
Why is sustainable farming important? Where is farmland going? How are people taking control of their food? My solution is a variation on a standard vertical garden. This is a way to grow food vertically rather than horizontally.
Many vertical gardens currently on the market are small and costly, or cheap and large. There is a gap missing in the market, one that is filled with our product.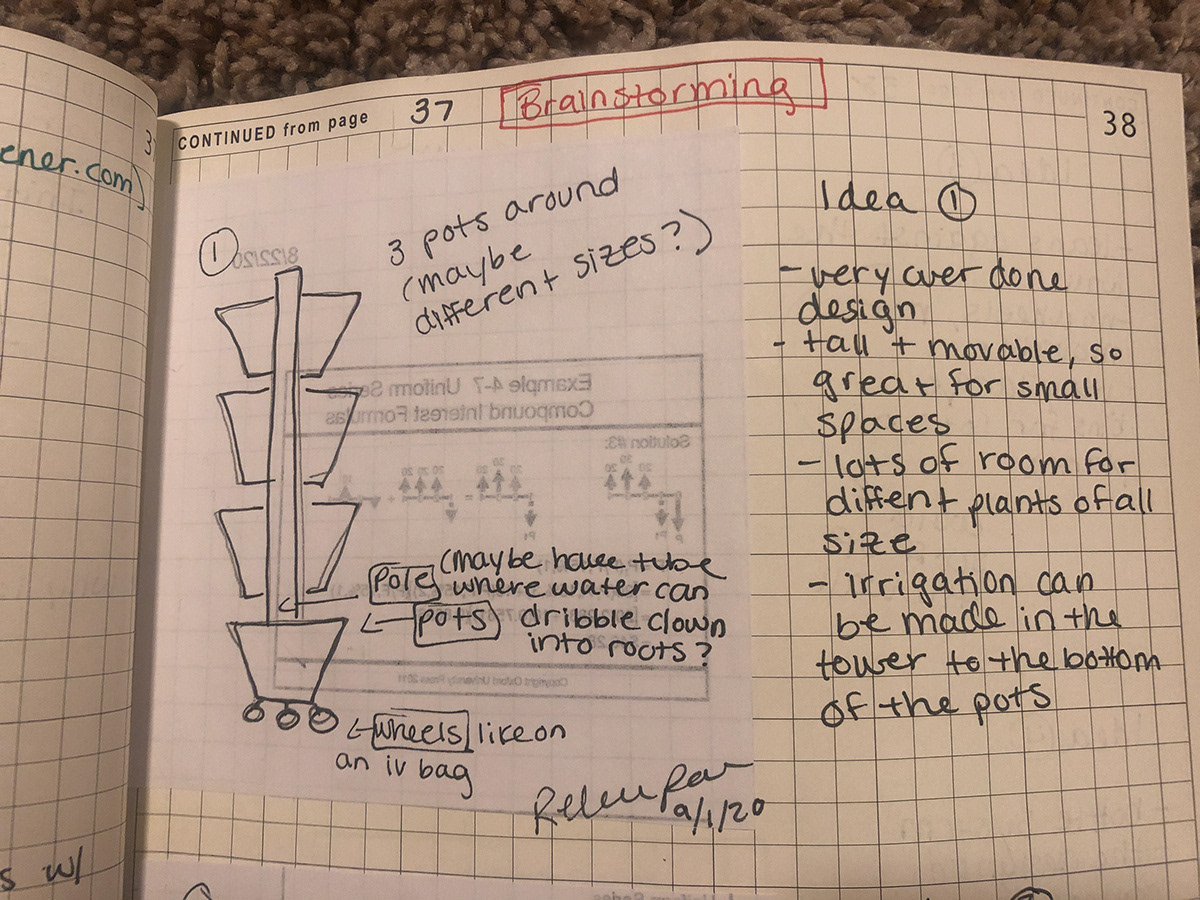 The current iteration includes four different sized boxes to hold various kinds of plants. This design also includes two support beams on either side provide structure and prevent the assembly from scraping the wall. Wheels on the bottom allow the product to move and its thin body makes it a great fit for people living in small spaces.
This vertical garden stands five feet tall and provides the user with numerous sizes and depths to plant their produce. Built in an afternoon for less than $50 and able to hold at least 20 pounds, it is a viable solution to those suffering from reduced farmland.